Strategies For Successful Facebook Ads
Facebook ads are one of the most effective ways to promote your business. Targeted advertising can target your audience by interest, age, gender, or location. Using Facebook ads is an excellent way to acquire new customers. Facebook ads effectively target new customers and gain new followers depending on your goals. When creating Facebook ads, make sure you know who your audience is. Creating personas based on your ideal customers will help you create targeted ads that speak to your target audience.
If you're a clothing retailer, you might want to include both men's and women's apparel in your ad. You can also include accessories, underwear, and bath and body products. For example, you could create an advertisement about a problem that women experience and link to a blog post about the solution, which is your product.
Create Facebook Audiences
Facebook's Audience Insights is especially helpful when creating a strategy for targeting your ad audience. Look for shared hobbies, but pick ones that are not directly related to your niche. For example, if you're marketing a country music album, you can target people who like country music but are not necessarily fans of the brand's music. Instead of targeting people interested in country music, you can target people who want concerts or other activities related to your niche.
Lastly, create a custom audience. A Lookalike audience comprises people who have similar interests or demographics. These groups are more likely to purchase your product or service. You can build custom audiences by selecting those who have shown interest in your products and services. You can also use Facebook to test different bidding strategies, including manual bidding and lowest cost bidding. These strategies will help you maximize your results and minimize your costs.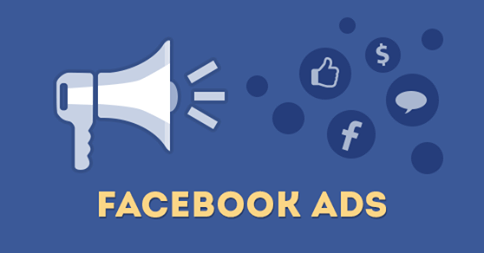 Facebook Carousel
A Facebook carousel ad allows you to showcase up to 10 images. Each image can be related to a single product. A carousel ad also helps you showcase multiple products in a single ad. It is a popular choice for advertising because it has the potential to increase your brand awareness and sales. By choosing a "warm audience," you can make more effective use of Facebook ads.
A successful ad campaign is to test different ad strategies for different audiences. In addition to targeting Facebook users by location and language, you can use Facebook ads to target specific demographics, gender, or age. The more you target your audience, the better your chances of getting clicks and sales.
You should also test each ad to see which one is performing best.
As you can see, there are several strategies for successful Facebook ads. The platform provides an estimated number of page likes and ad reach.
Campaigns for Facebook Ads
When planning your ad campaign on Facebook, consider the goals you'd like to achieve with it. There are several ways to target your audience and maximize your Facebook ad conversions. You can target demographics and choose the type of click-through rate you'd like to get. This will help you optimize your ad and make it more effective. However, if your goal is to increase traffic to your website, you need to make sure your ad is relevant to your website.
You can set a conversion goal for your ads by choosing an objective that you want to achieve. This goal can be any action, such as a video view, an app download, traffic to your website, or lead generation. Once you have identified a goal, Facebook will calculate the conversion rate.
Use Facebook Conversion Tracking
Using Facebook ad conversion tracking software is an effective way to improve the performance of your Facebook ad. These tools can help you create an ad's CVR and optimize it for conversion. If you're using a tool like Optily, you'll be able to optimize your ads across multiple channels, which includes Google and the social media platform. You'll also have a better idea of making the best use of the conversion tracking features on Facebook.
You can do a few things to increase your Facebook ad conversion rate. The most important of these tips is to make your ads as relevant as possible. In addition, you should use strong verbs in your ad copy.
Final Words,
Conversion of visitors into customers is the goal of any business. While traditional marketing would mail coupons and utilize other traditional methods, converting customers using digital marketing is quickly becoming necessary. Utilizing Facebook Ads is one of the best ways to create new customers and showcase your brand.
A bonus is that Facebook ads allow low-budget entry into their ad space. a campaign budget can be as little as five dollars, to begin with, and they predict closely the expected results.
Reach out to us today to get started!
Edward Pinela III, MBA, is the Founder and CEO of Lightray Solutions, a global service agency providing digital marketing, graphic design, websites, and mobile app development services.
Questions? What would you have added to this article? Share below in the comments — I'd love to hear them!