—- LET'S START
Small &
Medium Size

Business
Marketing Agency
"Technology is best when it brings people together."
– Matt Mullenweg
WHAT WE OFFER
The best solution for your business – what we do.
We are an

Orange County

marketing agency providing unparalleled conversion results.
"We design beautiful websites that engage and convert better than competitors."
We are a powerhouse marketing agency in Orange County, CA, providing a solid foundation for small and mid-size businesses for digital marketing. Our creative talent will bring your vision to life with SEO and social media advertising. Our advertising agency formulates powerful strategies, integrated content, and genuinely unique marketing experiences to help transform your business. We help you design and execute your marketing strategy through internet and web-based development in a world where visual communication rules.
Client Consultation
To start with a new web design assignment, we consult with you to collect all the required information about your organization, your targeted audience, your product, your vision & mission, your values to form a better idea about the web project.
Project Research
Once we have all the information about you, our creative designer spends some time in research, searching over the internet to find out what should work best for your brand and online presence. We also take a look at your competitors' websites to get an edge over what they are doing.
Creative Design
Ideas start getting visual life at this stage of the project. Our creative designers apply all their experience and creative skills to create something visually appealing for you. Once the work is approved internally, we will hand it over to you for review and feedback.
WHO WE ARE
We craft your business ideas and plans.
Businesses of today benefit most when building with a marketing agency. By automating most lead-generating activities, our plan saves business owners time which allows them to spend time on what they need to do most.
Search Engine Optimization
95%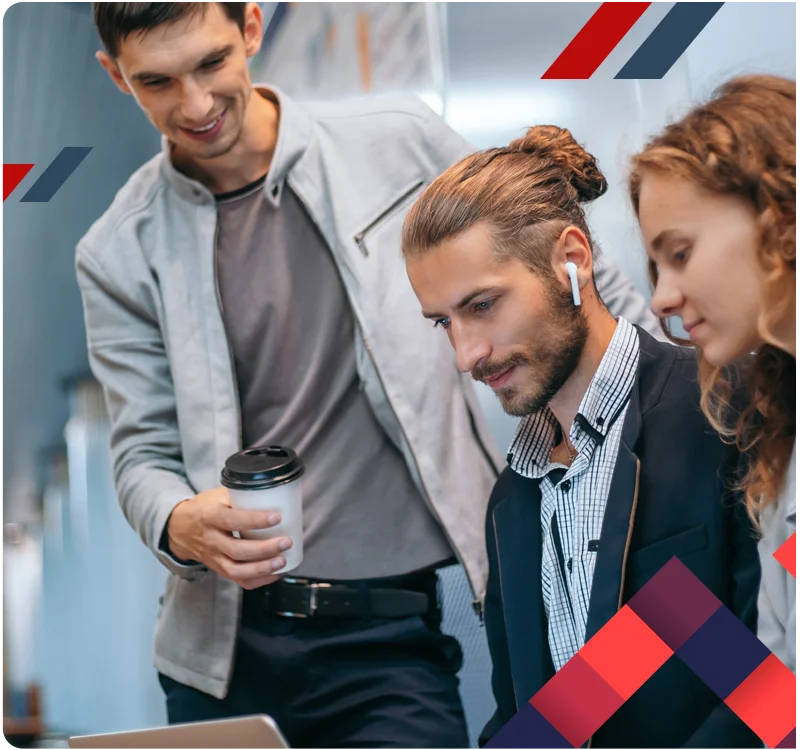 1
Discovery
Be it a new website or mobile application, a re-design of an existing site or app, this article will teach you the most effective and successful way to go about it.
2
Planning
We are more than just web designers. Our creative web design teams are a talented bunch, but as a full-service web agency, we offer much more.
3
Execute
Nor do you want to risk annoying your client right at the beginning of the project with hundreds of detailed questions which you will eventually have to ask at another stage anyway.
4
Deliver
The purpose of this step is to potentially discover difficulties or challenges you might have to overcome at a later stage of development.
WHO WE ARE
Get our services & drive more
customers

.
Dynamic Website
We are the professional website design company offering high-quality websites and development services to clients.
SEO Package
Search Engine Optimisation is the process of maximizing the number of visitors to a particular website.
Lead Generation
Combining this with google advertisements, the leads will flow to create new customers and sales opportunities in your target market.
Lead Management
We configure contact forms, social media advertising, google ads, and lead-generating activities into your Customer Relationship Manager.
Meet The Conversion Specialists
As a highly skilled advertising and marketing agency, our team has exceptionally high standards. As skilled creators in the industry, we are blessed they chose us! Our team works together cohesively to plan, create and deliver our marketing plans! We would not be able to provide our services without each of these team members.
Stories of our Client Conversions
We are grateful for having been trusted and chosen by these amazing clients. Out of every competitor they could have chosen, they granted us the opportunity.
CONTACT
Let us help your business to move
forward

.