Why Should I Get Google Ads Certified?
Why should I get certified in Google Ads? Why should I pay for certification? This article will provide you with an overview of Google Ads certifications. If you're new to Google Ads, consider taking a few free online classes to understand better how the certification process works. You'll also learn how to set up campaigns in Google Ads and use Google's analytics tools to see how well your ads perform.
Why You Should Get Free Google Ads Certification and Be A Google Adwords Certified
The benefits of earning a Google Ads certification are many. It validates your expertise in AdWords, but it also highlights that you have mastered Google's advertising platform. Getting certified is easy: all you need to do is set up a Google Skillshop profile. You can then take a practice exam. You'll need 80% accuracy to pass the exam, and it should only take about 75 minutes.
As a marketing professional, you will get Google ads search certification, search campaigns, Google AdWords, campaign performance, Google ads training that will help you to analyze the performance of your campaigns, build successful ad campaigns, and show clients that you have the knowledge and skill to be successful. Upon achieving the Google Ads certification, you'll be able to share it on LinkedIn, your professional website, or even your LinkedIn profile. These certificates prove to employers that you're knowledgeable in the field. Getting a certification is also a great way to distinguish yourself from fresh talent.
Getting Google Ads certified will show employers that you understand PPC basics and how it works. You'll also be able to pass a Google Ads test with confidence, even though you may be new to the platform. As a bonus, passing the test will also give you a leg up on your job interview. And since this certification is not affiliated with Indeed or any other company, you can claim it on your resume.
Before registering for a Google Ads exam, make sure you've read the recommended lessons. These will help you prepare for the exam and familiarize yourself with the most crucial parts. But if you don't have live accounts, you can create new ones to practice with. You can even create a campaign and test it out. This will help you become more comfortable with Google Ads and improve your skills at running them.
Getting a Google Ads certification will show employers that you know much about AdWords. In addition to looking good to prospective clients and employers, you'll be able to sell yourself to the best employers. And because Google wants you to succeed, it will show employers that you know what you're doing. And the benefits don't stop there. Google Ads certifications are also an excellent resource for business owners who want to learn Google Ads fast.
Becoming Google Ads certified will allow you to show employers that you're up to date on the latest trends in PPC. Staying on top of platform updates, industry practices, and other trends can be challenging to keep up with. Certification will give you the confidence to stand out and make a big impression on your clients. It will also help you increase your chances of getting new clients and expanding your client base.
Exams to get Google Ads Certified
Studying for the exam does not have to be complicated. Whether you are a beginner or a professional in the Google Ads platform, there are several ways to prepare for the exam. There are several ways to practice, and a Google Ads platform practice test can help you prepare. Exam preparation materials may be found online, or you can use a study group or third-party learning platform.
Preparation is the key to success, and Google offers numerous free training resources. One of the best ways to prepare for the exam is to view as many YouTube tutorials as possible and apply your newfound knowledge to your own Google Ads account. You can also learn about the testing format, types of questions, and concepts covered in the exam. The test questions are usually multiple-choice, so study carefully and drink lots of coffee if necessary.
The exams to get Google Ads certified are designed to test both the platform's fundamentals and more advanced concepts. A Google Ads certification is excellent for anyone working on ad campaigns, and it will also help you stand out from competitors. It will show prospective employers that you have the skills to manage Google Ads campaigns. These certifications are free, and they are available in various languages.
A Google Partner study guide can be helpful, but it is time-consuming. A great alternative to studying at the Google Partners study guide center is an online video course known as iPass Exam. The videos are interactive and contain questions on the subject matter. The videos are available in both PDF and video formats. The best way to earn a Google Partner certification is through the Google Analytics Academy, which offers training courses on analytics.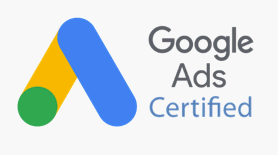 Google Ads Certified is an excellent additional specialization, but it can also be a great starting point for beginners. First-timers should know that they need a Google account and a personal or work email address. Then, they must open Google Ads certifications from their Skillshop account. Once they are done, they can launch any other programs that they are using. They can view the exam results right away and see which questions they are answering correctly.
Getting Google ads certified is a valuable skill in your digital marketing arsenal. While pay-per-click ads may focus on a company's online marketing efforts, they're also beneficial for other aspects of digital marketing. By getting certified in Google Ads, you can boost your job marketability and increase your value to potential employers. With so many opportunities available in the digital marketing world, becoming certified in Google Ads will give you a competitive edge.
More Reasons for Getting Free Google Ads Certification
Getting Google Ads certified is a great way to establish yourself as an expert in the digital advertising space. You can even display it proudly on your social media profiles. You can also purchase a Google partner badge to show your credentials.
An excellent way to prepare for the Google Ads certification exam is to attend a live course that covers the critical areas of the test. You can find these online courses on Google's website or other third-party providers. If you're unsure about what to study and how to prepare for the exam, consider using a free resource that offers study materials and tutorials.
This course is offered in nearly twenty languages, and it requires a minimum of 80% on the knowledge check. There are also three different levels of accreditation: general, advanced, and expert. Each level focuses on a separate area of expertise. For example, you'll need to be certified in Google Ads and know how to serve ads in Google Search Network, Google Merchant Center, YouTube, and Targeted Display and Mobile ad campaigns.
Google Ads certified will give you a leg up on the competition when applying for a new job or contract. A certification from Google can also serve as a marketing strategy when pitching a client. Some clients will consider this a "nice to have" for those who don't already have it. It will cost you a little time but will help you distinguish yourself in the market.
So, how do you get Google Ads certified? The test itself is a multiple-choice exam. You'll need a score of 80 or above to pass the test. If you're a beginner, this exam may be a little intimidating, but it's worth it for your knowledge. Taking the test is an investment in your future, so don't hesitate to do it.
Final Words,
There are so many reasons becoming google ads certified makes sense. It will help boost confidence knowing that we meet or exceed the requirement set by Google to offer their pay-per-click services. it is evident when using the dashboard that it was not built extremely intuitively. Most advertisers have experienced professional training on the PPC system. We at Lightray proudly offer these services to our clients.
Reach out to us today to get started!
Edward Pinela III, MBA, is the Founder and CEO of Lightray Solutions, a global service agency providing digital marketing, graphic design, websites, and mobile app development services.
Questions on how to generate sales? What would you have added to this article? Share below in the comments — I'd love to hear them!