Understanding What is Market Segmentation
What is market segmentation and why is it important? What is segmentation? Segmentation is a way to determine which groups of consumers you need to target with your marketing efforts. Understanding which segments are most likely to buy your product or service and what makes them tick is essential. This will help you develop more relevant messages and more effective marketing strategies. It is also helpful in identifying which products are best suited to your target market. Here are some of the ways that it can benefit your business.
Segmenting your customers, you can focus your marketing efforts on their needs and preferences. Interviewing your current customers in focus groups or asking your sales team about their preferences is an excellent tool for market research. Focus groups allow fast and direct input from your customers when developing a product or service. By understanding your customers' needs, you can also improve your existing products by taking feedback from your target market.
Market Segmentation and Profitability
There is great importance of market segmentation. Using market segmentation is a great way to identify which marketing strategies are working which helps use your marketing budget more effectively. You can make more targeted marketing efforts and reduce your marketing costs by identifying these groups.
Market segmentation can also help your business understand which markets are more profitable. A well-targeted marketing strategy can help your business grow. By identifying the most effective ways to target these groups, you can better tailor your messages to them. You can improve your sales and profitability by making your customers more aware of the types of products and services they want.
Market segmentation is a critical tool in business. It is a practical strategy for companies to understand which customers are most likely to purchase your products. It allows you to target specific audiences with targeted messages. If you want to target a particular market, you can use market segmentation to find out which types of customers are most likely to buy your products or services. By determining which types of customers you're targeting, you can improve your customer relationships and increase your profits.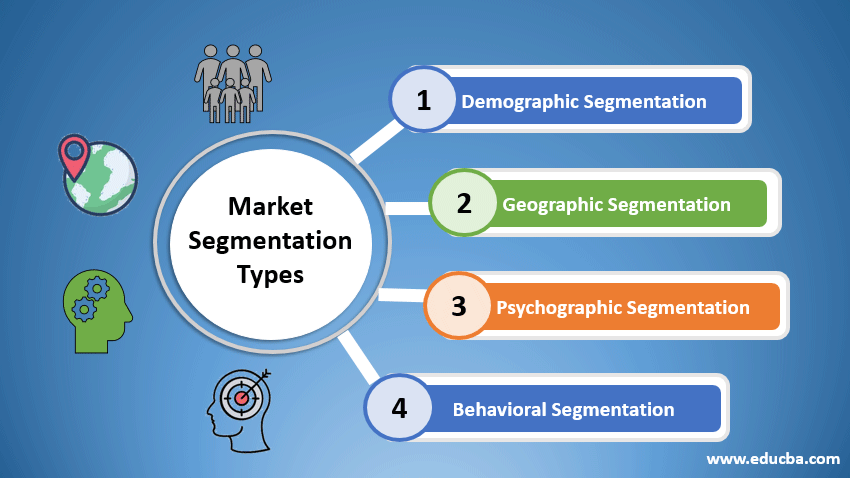 What is Market Segmentation and Demographics?
Market segmentation can also help a company better understand which demographics are most likely to buy your products and services. You can create a targeted marketing strategy with the proper research and information. Regardless of the niche your business is in; it is vital to consider the age group of your target customers. You can also view their interests, income levels, and preferences if you're targeting new customers. Additionally, gather data from inventory numbers and customer support tickets. This helps you create better marketing campaigns to help your business grow.
The process of market segmentation is essential for all businesses, as it is an effective way to make sure your products are appealing to the right consumers. By segmenting your audience by demographics, you can target your marketing efforts to the best audience. This will allow you to personalize your messages to meet the needs of your target customers. A deep segmentation will help you gain competitive advantages. It is vital to remember that a well-designed marketing strategy will not only be successful but will also be profitable.
What is Market Segmentation and Target Marketing
Market segmentation can help you better understand your customers but letting you know how they behave, what they like, and how to appeal to them. Once you know the demographics of your target market, you can develop a marketing strategy that will reach them. A well-designed campaign will be effective if you target each group.
We have described "What is Market Segmentation?" to this point. By segmenting your customer base based on their interests, you can better target your marketing strategies. This will help you get closer to your customers. A well-designed segmentation strategy will help you better understand the demographics of your target audience. Using this information, you will create better marketing messages and reach the right audience. A thriving market segmentation campaign will be tailored to the characteristics of the target group.
Final Words,
We answered, "What is Market Segmentation." There are plenty of market segmentation benefits. Market segmentation is an important part of customer relationship management. In today's increasingly competitive marketplace, a successful business is one that understands and caters to its target audience. While most marketers are instinctively aware of subgroups, a formal analysis can ensure that it is not overlooked. They know that their daytime users are mostly retirees and parents. By identifying these groups, they can better tailor their product offerings to appeal to those customers.
We have discussed market segmentation definition and examples in this post, and look forward to assisting our community going forward. Contact us to discuss further the topic of, "What is Market Segmentation?"
Edward Pinela III, MBA, is Founder and CEO at Lightray Solutions, a global service agency providing digital marketing, graphic design, websites, and mobile app development services.
Questions on What is Market Segmentation? What would you have added to this article? Share below in the comments — I'd love to hear them!