Background On Our Web Design Fail
A well-designed website is crucial for businesses to thrive in today's digital age. However, one unforeseen web design fail left me with a hefty financial burden. This article explores the surprising incident that unfolded, shedding light on the importance of meticulous web design and the consequences of overlooking crucial elements. Join me as I recount the unfortunate tale that served as a valuable lesson in the world of online business.
This is why we now build all websites for our clients in-house!
Unexpected Consequences
In outsourcing my web development needs to overseas teams, I believed I was making a cost-effective decision that would expedite the process. However, the reality proved to be far from the ideal scenario I had envisioned. After the completion of the website, I discovered that it was not built to industry standards, leading to a cascade of unexpected consequences.
These included compromised functionality, poor user experience, and a significant loss in potential customers. As a result, I was forced to rebuild the website from scratch, incurring substantial financial implications. This unfortunate experience is a stark reminder of the importance of thorough research and adherence to industry standards when it comes to web design.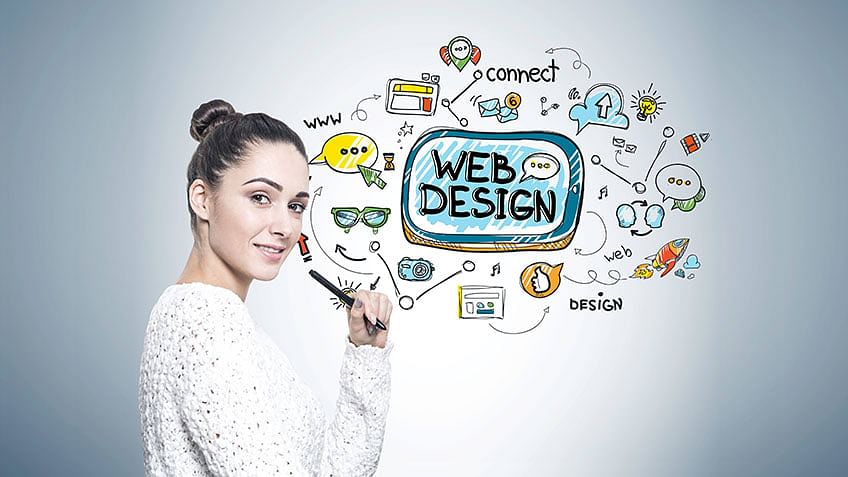 The Importance of Web Design
First Impressions Matter
First impressions on websites are crucial. They can make or break a visitor's decision to stay or leave. As entrepreneurs, it's important to prioritize creating great first impressions to showcase professionalism and build trust with potential customers. Remember, a solid initial impact can significantly impact your website's success.
User Experience is Key
The customer journey and user experience are paramount factors in the success of websites today. A seamless and intuitive user experience can be the difference between a visitor staying engaged and converting into a customer or leaving the site frustrated and never returning. A well-thought-out customer journey, from the moment a user lands on a website to the point of making a purchase or taking another desired action, ensures that users can easily find information, navigate the site effortlessly, and have a positive overall interaction.
This boosts user satisfaction, enhances brand perception, fosters trust, and ultimately drives higher conversion rates and customer loyalty. Ignoring the importance of the customer journey and user experience can lead to missed opportunities and lost revenue in the fiercely competitive digital landscape.
My Experience with a Web Design Fail And Why We Build In-house Now
Building websites in-house provides numerous benefits that can ensure the highest quality in web development. Firstly, it enables greater control over the entire development process, allowing for real-time adjustments and quality assurance at every stage. This hands-on approach fosters a deeper understanding of the project's objectives, resulting in a more tailored and effective website. This ensures our customers do not experience a web design fail.
Choosing the Wrong Design Agency
My experience working with an off-shore web agency was quite a website design fail as they displayed a pushy attitude throughout the project. Despite my concerns and dissatisfaction with certain aspects of the website they were developing, they consistently assured me that everything was fine. This created an uncomfortable dynamic where I felt like my concerns were dismissed, and it seemed like I was being made to feel like the problem. Effective communication and collaboration are vital in any web development project, and unfortunately, my experience with this agency left me feeling unheard and dissatisfied with the final product.
Unintuitive Navigation and Confusing Layout
The website the agency built for me was a web design fail because it was a rather frustrating experience for both me and the site's visitors. Despite the initial promises of a user-friendly design, it proved to be unintuitive and hard to navigate. Simple tasks like finding essential information or products became needlessly complex, resulting in a high bounce rate and a negative impact on user experience. It's disheartening when a website that enhances your online presence and engages your audience falls short in such a fundamental way. This lack of user-friendliness ultimately left me with a subpar online platform that didn't effectively serve its purpose.
Slow Loading Times and Compatibility Issues
The website development agency I collaborated with chose to utilize outdated tools and employed a code-heavy approach in building my website. Unfortunately, this decision led to several significant issues. First and foremost this was a web design fail because the website was painfully slow to load, which can drive visitors away and negatively affect search engine rankings. Moreover, the reliance on outdated technology made updating and maintaining the site cumbersome. This hampered the agility required to keep the content fresh and relevant and led to increased costs and technical challenges.
The Cost of a Web Design Fail
Lost Traffic and Missed Opportunities
The website's poor performance resulted in lost traffic and potential customers. Customers left the site without making purchases, some expressing confusion and opting to go elsewhere. A few even emailed me after stating they did not understand my services and went with my competitors. While I appreciate the feedback on how to improve, it was still frustrating.
Negative Brand Perception
The poorly designed website built by the offshore agency negatively impacted my brand perception. As an entrepreneur, it was crucial for me to establish myself as an expert, but having a subpar website sent the wrong message to potential customers. It undermined my credibility and made it difficult to gain trust. Investing in a well-designed website is essential for entrepreneurs looking to maintain a positive brand image. This web design fail really hurt my brand initially as potential customers would express their dissatisfaction on phone calls when I explained my services.
Avoiding a Web Design Fail or Disaster
Research and Due Diligence
When it comes to choosing a web designer hoping to avoid a web design fail, entrepreneurs should prioritize research and due diligence. Finding the right partner who not only offers competitive pricing but also delivers high-quality work is crucial. Taking the time to thoroughly evaluate potential candidates and their portfolios can ensure that entrepreneurs make an informed decision and find a web designer who meets their specific needs and expectations.
Clear Communication and Expectations
Effective communication ensures a web design fail does not happen because both parties are on the same page throughout the project, reducing the likelihood of misunderstandings, delays, or unexpected surprises. When a web designer takes the time to understand your vision, goals, and requirements, they can translate that into a website that aligns with your brand and objectives. Moreover, clear expectations set the groundwork for a transparent working relationship, from project timelines to budget constraints.
Test and Optimize
Thorough website testing by your web agency is an essential step in the web development process, and its importance cannot be overstated. Testing ensures that your website functions as intended, is free of glitches, and offers an optimal user experience across different devices and browsers. It helps identify and rectify issues related to performance, security, and usability before your site goes live, preventing potential problems and costly fixes down the line
Key Takeaways From My Web Design Fail Experience
The Power of Effective Web Design
A powerful web design can bring numerous benefits to your business. Firstly, it can help improve your website's search engine rankings. With Google recognizing your well-designed site, you'll have a better chance of appearing higher in search results, making it easier for potential customers to find you. Secondly, an attractive and user-friendly design can enhance the overall customer experience, leading to increased engagement and conversions. By making it effortless for visitors to navigate and explore your site, you'll be more likely to turn them into satisfied customers who are more inclined to purchase your products and services.
Learn from Mistakes and Succeed
My experience with choosing the right web agency has taught me a valuable lesson. When it comes to building your website, it is crucial to partner with a reputable web agency that not only understands your vision, but also has the expertise to use industry-standard tools. By making this choice, you can avoid the costly web design fail that I experienced and the frustrations that I encountered. So, if you're an entrepreneur looking to create an online presence, don't hesitate to ask for more information. Your website is an essential tool for success, and it's worth investing in the right team to bring your vision to life. Contact us today!
Edward Pinela III, MBA, is the Founder and CEO of Lightray Solutions, a global service agency providing digital marketing, graphic design, and website development.
Questions on this web design? What would you have added to this article? Share below in the comments — I'd love to hear them!