Conversational Marketing In a Nutshell
In a nutshell, conversational marketing focuses on two-way interactions between a brand and its customers. Companies use chatbots to enhance the quality of these interactions. And while a chatbot can handle many customer service issues, some will still require a human touch. Social messaging platforms have become the preferred medium for consumers to communicate with brands. They use these platforms to ask questions, give feedback, and even compliment products. Sometimes, a customer will even bring a question into a live video.
Conversational marketing is a customer engagement strategy
In today's increasingly digitized world, customer engagement strategies must go beyond email and social media. Conversations are the new norm. Customers want to feel like they can talk with a real person, and the best way to achieve that is with conversational interfaces. Studies have shown that a 2% increase in customer retention can reduce operational costs by up to 10%. One such example is Bohemian Guitars, which saw a 98% increase in sales from mobile customers. Other companies, including wellness brand Dirty Lemon, have implemented a text-to-order service.
The benefits of conversational marketing are numerous. Insights from these conversations can help determine which categories to advertise and optimize websites. They can even help create new products. Furthermore, companies can measure the impact of marketing campaigns and evaluate the effect of each on sales and the overall store experience. In addition to providing this type of information, conversational marketing can also provide information on which messages resonate with the audience. As a result, companies can increase sales through this method, boost customer satisfaction, and improve product development.
To effectively use conversational marketing, your company should connect your various marketing activities with your sales team. This way, you can quickly move buyers through your sales funnel. For example, you can create a profile of your customer to understand what their interests are and which types of questions they will be looking for. Once you know your customer base, you can plan your conversations and create a flow. You can also anticipate possible follow-up questions and make them a part of your conversation.
Conversational marketing can also effectively point new visitors to specific products and services. It can also help you upsell your existing customers. Another advantage of conversational marketing is that you don't need to hire more customer service staff. The bulk of customer questions can be handled by intelligent forms so that you can focus on more complex problems.
It prioritizes two-way interactions with customers
With the rise of mobile, conversational marketing has become the most effective way to engage customers on a personal level. This approach allows brands to engage customers more humanly, answering their questions and providing personalized offers that target their specific needs and desires. The results are precise: marketers with conversational marketing campaigns see a higher conversion rate for new customers and increased retention of existing customers. In addition, conversational marketing improves customer satisfaction and upsells while generating higher revenue through upselling.
The first step of conversational marketing is creating an environment where consumers can ask questions, share their feedback, and become part of the conversation. For example, a bot can be designed to qualify prospects and book meetings. In addition to scheduling meetings, a bot can be used to send text messages to customers. Reebok, for example, uses text messaging to remind customers about new products and promotions. And since most customers prefer to get their information in person, bots can help customers better understand what products they need.
With conversational marketing, companies can engage with customers more efficiently and personally. The data gathered from website visitors enables businesses to have meaningful conversations in real time. Chat, voice, and AI would allow companies to use that data to create personalized experiences. For B2B marketers, the new method can help shift qualified prospects to live reps and develop long-term relationships. In addition, buyers expect an Amazon-like experience, which is what conversational marketing aims to provide.
It uses chatbots
Conversational marketing is one of the best ways to increase the number of inbound leads. Conversational marketing uses chat software or bots to answer questions and provide answers. It focuses on understanding the needs of your customers quickly and easily. The benefits of conversational marketing are numerous. While emails are a general way of communicating with customers, they often take days to respond, which reduces the quality of leads generated through different methods.
For example, a bot can provide customer information based on previous conversations and move them through the sales cycle. In the final stage, sales representatives can engage with clients personally. This personal touch makes the marketing experience feel more human. Chatbots can be programmed to understand basic customer queries, which increases the likelihood of a sale. Many companies are exploring the benefits of conversational marketing using chatbots. Here are some ways to use them:
One of the most prominent benefits of conversational marketing is the ability to tailor an approach to each prospect. In an age where consumers are inundated with information, it is essential to offer relatable interactions to gain trust and brand awareness. In turn, this can help businesses gain an edge over their competitors. Chatbots help businesses better understand customers' needs and make sales more efficient.
Chatbots are becoming more critical in the marketing world. They can bridge the gap between marketing and sales by automatically gathering and qualifying leads. This is a more efficient way to qualify leads and set up the sales team for success. The benefits of conversational marketing are numerous, and it is worth exploring the possibilities for your company. But before you implement chatbots into your digital marketing strategy, it is crucial to understand how chatbots work.
It increases customer satisfaction
Conversational marketing is the way to go if you want to increase customer satisfaction. It uses the power of human communication to provide customers with the information they need. Its effectiveness can be measured by how much time customers spend on a website and how many emails are collected. This marketing method allows businesses to increase sales by guiding customers toward specific products or services. Besides improving customer satisfaction, conversational marketing also saves time, as it does not require a salesperson to answer every question. It can also provide valuable insights into your customers' needs.
One of the most significant benefits of conversational marketing is that it turns website visitors into customers much faster than traditional marketing approaches. A recent survey showed that 63% of website visitors returned to a website after engaging in a live chat session. Ultimately, conversational marketing requires a shift in mindset, customer service, and marketing. The first step in conversational marketing is enabling customers to ask questions and get answers online, just like in a physical store. This strategy helps to build customer loyalty, increase conversions, and collect large volumes of feedback.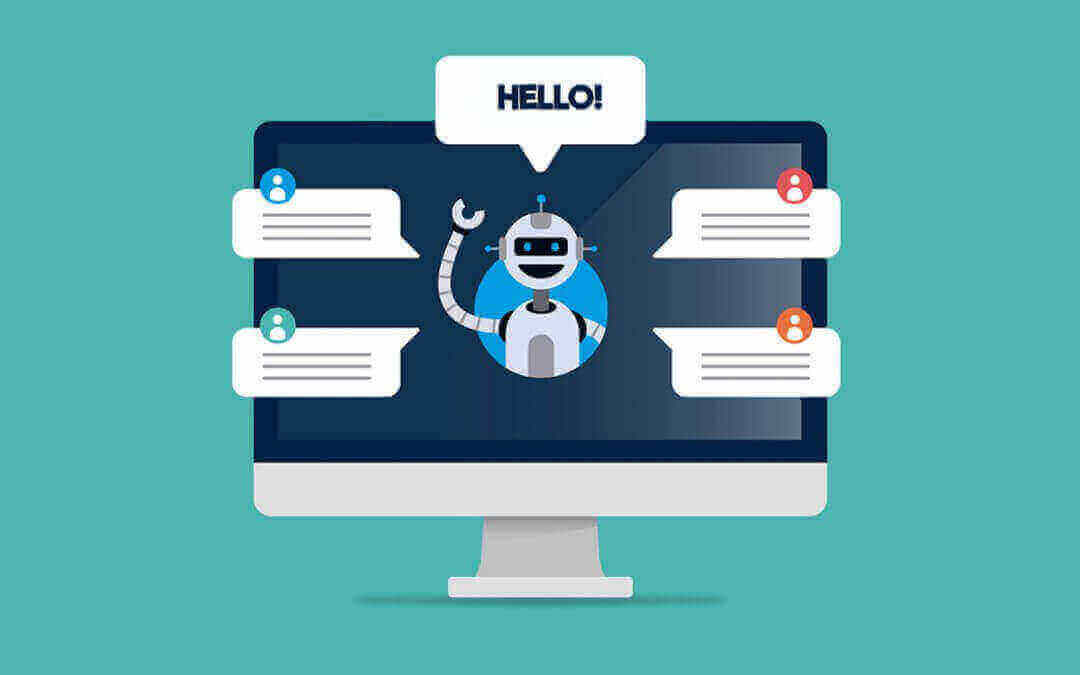 Conversational marketing is a powerful strategy for increasing customer satisfaction. It allows businesses to establish relationships with their audience by knowing their pain points. Customers will feel more valued when they receive personalized customer service instead of impersonal and mass messages. The use of chatbots can be integrated into your digital marketing strategy. Using the right conversational marketing tools can increase your customer satisfaction and sales by up to 40%! It also makes conversational marketing easy to use.
It increases sales
Context is one of the cornerstones of effective conversational marketing. Interactivity is becoming more popular, as are immediate responses to questions. Increasing customer satisfaction and loyalty require interaction, so building a relationship through conversation makes sense. Context can help you target your advertising, product development, and customer service efforts. Using conversational marketing to reach your audience at the right time is an intelligent way to maximize sales.
The use of chatbots can be a powerful conversational tool because they operate with human-like intelligence and can engage prospects until they require human interaction. This is particularly important for B2B eCommerce, where building trust is essential to closing the sale.
Another great advantage of conversational marketing is that it can be measured like any other channel. The average time a customer spends and the number of sales can be tracked. If a company has more sales per hour than expected, it can conclude that its conversational marketing strategy is working.
Another advantage of using chatbots is that they are more helpful than forms. The data collected from chatbots can help uncover holes in a website's information, identify trends, and recommend potential customers. Essentially, they can help brands be more agile by listening to consumers' needs. If the chatbot doesn't have the answers they need, it'll simply go somewhere else. So, you'll be increasing sales while increasing conversions.
Final Words,
It makes sense that conversational marketing increases customer acquisition. By understanding the customer, adding personalization, and automating processes as much as possible, the business cannot help but scale efficiently.
Edward Pinela III, MBA, is the Founder and CEO of Lightray Solutions, a global service marketing agency providing digital marketing, graphic design, websites, internet design, and mobile app development services.
Questions on how to generate sales? What would you have added to this article? Share below in the comments — I'd love to hear them!