2022 Marketing Trends
With a new year comes new opportunities for marketers. You must stay ahead of the curve to succeed in this competitive business world. The rise of digital marketing has made lead generation an important topic. As of 2016, sixty percent of companies already employ digital marketers or plan to hire one. In this article, we'll look at some of the latest trends for digital marketing in 2022.
Customer-centric content
Today's consumers expect more than just a great product. They expect a good experience, and that's what customer-centric brands provide. Customers can use the content as the first point of contact and as a basis for a winning marketing strategy. By focusing on your audience, you'll be better able to create and distribute valuable content that meets their needs. Here are the trends to watch in 2022:
Customers' expectations are changing at an accelerated pace. To remain competitive, marketers must address the entire customer experience. For this to happen, marketers need to collaborate across the organization. They must create a 360-degree engagement encompassing people, data, experiences, and products. In addition to making your content more customer-centric, you must develop more interactive content. Customer-centric content can be delivered in multiple ways, depending on the type of consumer you're trying to target.
Creating interactive content is another trend to watch out for in the coming years. Voice search technology is changing the way we talk and consume content. Voice search technology has also changed the way we write and communicate. We're using conversational writing that corresponds to our natural voice queries. Although user-generated content is not new in digital marketing, it is predicted to gain momentum in the coming years.
Content is the lifeblood of successful marketing. To create lasting relationships with your customers, you must understand their wants and needs. In 2022, customer-centric content is a must-have. Creating high-quality content and engaging your audience will become even more critical.
Experiential marketing trends
Experiential marketing is a trend that creates an experience around a product or brand. One great example of experiential marketing is Apple's store. But it doesn't always have to be an in-store experience. With the rise of virtual reality, in-person experiences are taking a backseat. In-person experiences have been pushed to the background as virtual experiences become the focal point of marketing efforts.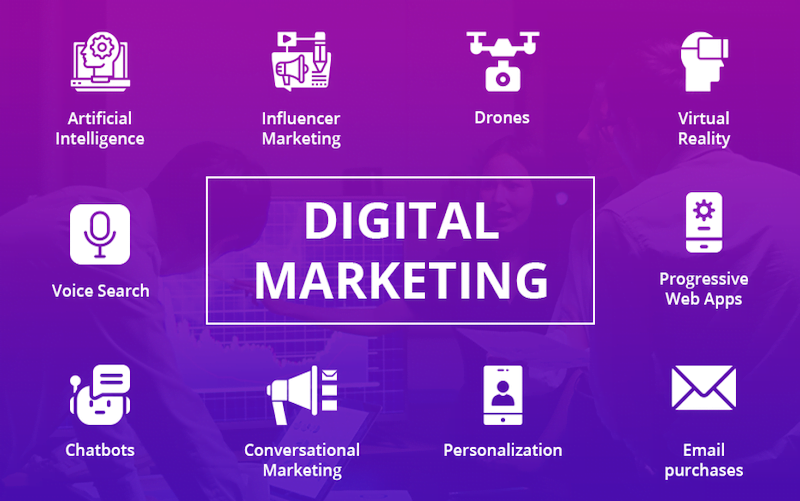 VR/AR is one of the most innovative technologies to help brands create immersive experiences. Virtual reality allows marketers to deliver a 3D tour of a physical location or stream a live event. Augmented reality is another emerging technology that uses digital information over a real-world image. For example, photo filters add a touch of augmented reality to the real world.
The marketing trend began with in-person events but has now become a more virtual environment. This year, digital, experiential marketing will continue to become more popular as companies recognize the benefits of using this approach to reach audiences. In the future, immersive technology will help brands better understand their audiences, thereby increasing the chances of sales and conversions.
Metaverse marketing trends
"Metaverse" refers to the virtual world that integrates AR, VR, 3D holographic avatars, video, and other communication opportunities. It is added to our list of marketing trends we will hear about today and into the future. According to Patrick Casey, director of growth marketing at Felix Health, the metaverse provides marketers with new metrics and ways to interact with customers. The metaverse will reshape the consumer journey, and brand marketers should incorporate it into their 2022 marketing strategy.
While this new format is a boon for marketers, it presents several challenges. One of the biggest hurdles is navigating the space without annoying existing users. In addition, brands must consider the format of the metaverse, as a lack of experience with the design can alienate a potential customer. Brands can use games like Roblox to leverage the power of a robust marketing campaign. Brands should also collaborate with developers, such as partnering with the creators of the game Fortnite.
In the coming years, businesses will increasingly use AR and VR headsets to engage consumers in augmented reality. The technology allows users to see furniture and shop for it as if they were in their rooms. This trend has already expanded beyond the mobile realm and will be a vital part of the future of marketing. While many companies have been slow to adopt AR and VR, the technology is expected to become more affordable as the technology develops.
The metaverse promises to disrupt the digital marketing trends landscape. Once the tech platforms understand how to make it work, it will dramatically change the advertising landscape. AR/VR and video games have been the precursors to the metaverse. They have already allowed marketers and advertisers to explore and innovate. As a result, more marketers and advertisers will get the chance to create unique and innovative experiences that will make a difference to their bottom line.
Account-based marketing trends
One of the most crucial components of Account-Based Marketing is a strategy that helps align sales and marketing teams around common goals. The two sides should have shared objectives to align efforts and resources. To sustain the Account-Based Marketing program, it is essential to identify the best opportunities and create an ideal customer profile.
Account-based marketing is a powerful strategy whether you're looking to reach new customers or grow your existing customer base. It starts with the account's needs and leverages sales and marketing efforts to create customized campaigns that meet those needs. Account-based marketing is also effective in delivering high returns on marketing investment, with 81% of ANZ marketers saying they have already implemented it.
You must understand your customer's buying process to succeed at account-based marketing. As a result, you need to identify high-value target accounts and tailor your messages to them. ABM tools allow you to do this easily. They analyze your data so that you can tailor your messages to meet each individual's needs. Account-based marketing is a great way to improve your conversion rates. It will enable your business to target the most likely customers and maximize sales ROI.
Live to stream
In recent years, marketing trends like live-streaming have exploded in popularity, but the quality standards of viewers have also increased. As a result, streamers will have a narrower margin for error in 2022. According to TechRadar, half of the viewers abandon a poor-quality stream in under 90 seconds. This means lost monetization and an unrewarding return for creators. As a result, live streaming will continue to increase in popularity and adoption.
With marketing trends, brands will be more accessible to consumers. Influencers will play a vital role in helping brands discover new products and services through live streams. Instagram and Facebook will both expand built-in purchase options in the future. Live streaming of music is also replacing traditional radio stations and DJ sets. The rise of streaming music concerts is a prime example of this. Music live streaming gained momentum when a pandemic drove concerts online, and fans love the close-up experience.
Streaming live video is a powerful marketing channel. Many brands are already using marketing trends like live streaming to engage with customers. Social media has become a place to express opinions, share reviews, and contact businesses. The world is changing in a way that live video can help. With so many viewers connected to the web, live videos can differentiate between a successful marketing campaign and a wasted effort.
Streaming live music has become the most prominent streaming trend. Live streaming services can meet audiences' needs without the hassle of a DJ, time checks, and annoying advertisements. During Q1 of 2020, 400 million people subscribed to music streaming services. The number is expected to rise by 2022. Apple Music and Spotify resonate with millennials and older audiences alike. The future is now, and people are streaming music.
Final Words on Marketing Trends,
We have covered several new marketing trends happening in 2022. the main goal is to understand the role that technology is playing in marketing trends, and how to build a cohesive plan that incorporates amazing experiences for your target customer.
Reach out to us today to get started about implementing marketing trends into your plans.
Edward Pinela III, MBA, is the Founder and CEO of Lightray Solutions, a global service marketing agency providing digital marketing, graphic design, websites, internet design and mobile app development services.
Questions on how to generate sales? What would you have added to this article? Share below in the comments — I'd love to hear them!