Unleashing the Power of Data for Business Success With Power BI Consultants
Unlocking the potential of your data is crucial for strategic growth. Data analytics provides a competitive advantage, enabling businesses to operate efficiently and make informed decisions. By measuring and analyzing data, businesses can gauge their progress and identify areas for improvement. Don't miss out on the opportunity to harness the power of data and drive your business towards success.
1. Stay Competitive in the Data-Driven World
1.1 Unveiling the Importance of Data Analytics
Data analytics is a game-changer for businesses in today's competitive landscape. In order to stay ahead, business owners and professionals need to harness the power of data analytics to unlock valuable insights and make informed decisions. With data analytics, businesses can gain a historic understanding of past trends and patterns, enabling them to identify areas for improvement and optimize their operations.
Moreover, predictive analytics empowers organizations to anticipate future trends and customer behavior, giving them a significant edge in the market. In a world where efficiency is paramount, data analytics is the key to running businesses smoothly and effectively.
1.2 Harnessing the Power of Power BI
Harnessing the Power of Power BI can revolutionize your business operations. With its feature-rich platform and high configurability, Power BI is the ultimate tool for meeting your data analytics needs. Whether you are a business owner or a professional, Power BI offers unparalleled flexibility and customization options to suit every use case.
Its seamless integration with nearly any data source ensures that you have access to a comprehensive view of your business data, empowering you to make informed decisions. Don't miss out on the opportunity to unlock the true potential of your data with the power of Power BI and enhance your business intelligence.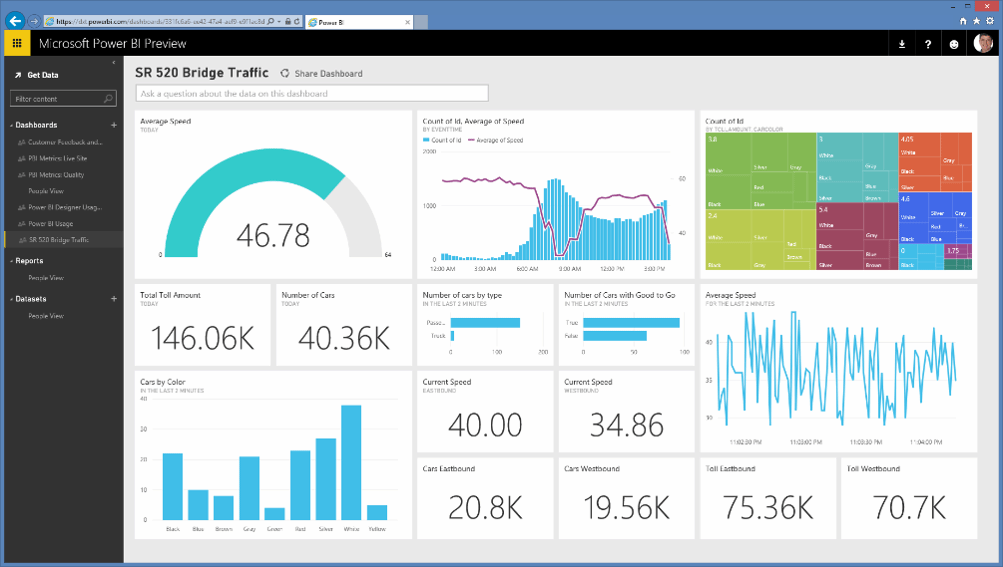 2. Maximize Efficiency with Well-Defined Metrics
2.1 Identifying Key Performance Indicators (KPIs) for Your Business
Key performance indicators (KPIs) are essential for measuring the success of your business strategy. By identifying and tracking these indicators, you can effectively measure and evaluate your progress towards your goals. Whether it's revenue growth, customer satisfaction, or operational efficiency, KPIs provide valuable insights into the effectiveness of your strategies.
The key is to measure as many indicators as necessary to ensure alignment with your overall business strategy. This comprehensive approach allows for a holistic evaluation of your performance and helps drive continuous improvement. Don't underestimate the power of KPIs in unlocking valuable insights and maximizing your business's potential.
2.2 Empowering Decision-Making with Actionable Insights
Empower your decision-making process with actionable insights. Cut through the confusion and harness the power of data to make informed choices. By leveraging data insights, you can answer important questions just once and confidently move forward with your decisions.
Say goodbye to uncertainty and second-guessing, and say hello to a streamlined decision-making process that boosts productivity and drives success. Don't waste time on guesswork when you can have clear, data-driven guidance at your fingertips. Take control of your business and confidently make decisions – it's time to embrace the power of actionable insights.
3. Unlock Hidden Opportunities for Growth
3.1 Transforming Raw Data into Actionable Intelligence
Power BI offers business owners and professionals an invaluable tool for transforming raw data into actionable intelligence. With its broad range of connection options, Power BI allows users to easily load data from various sources such as excel spreadsheets, databases, and APIs. This versatility ensures that no matter where your data resides, Power BI can seamlessly integrate and extract the valuable insights you need to make informed decisions and drive business growth.
By harnessing the power of Power BI, you can unlock the full potential of your data, uncover hidden patterns, and gain a competitive edge in today's data-driven business landscape. Start leveraging the transformative capabilities of Power BI today and transform your raw data into actionable intelligence that propels your business forward.
3.2 Identifying Market Trends and Customer Behavior Patterns
Power BI dashboards provide a powerful tool for professionals and business owners to identify market trends and understand customer behavior patterns. With its intuitive interface and robust features, Power BI enables users to analyze vast amounts of data and extract meaningful insights. By leveraging visually appealing graphs and charts, Power BI dashboards present information in a concise and easily digestible format, allowing users to quickly spot trends and patterns that might otherwise be obscured by raw data. This accelerates decision-making processes and empowers businesses to respond swiftly to changing market dynamics.
4. Optimize Resource Allocation and Cost Management
4.1 Streamlining Operations for Enhanced Efficiency
Streamlining operations is essential for enhanced efficiency in business. Why waste time and resources compiling the same report repeatedly when you can build it once and utilize efficiency metrics? By streamlining operations, you can eliminate redundant tasks, reduce errors, and optimize resource allocation. This not only saves time but also boosts productivity and overall performance. In today's competitive business landscape, finding ways to work smarter, not harder, is crucial. So, take the leap and streamline your operations to unlock the full potential of your business.
4.2 Identifying Cost Saving Opportunities
Quickly track expenses over time periods, including the ability to forecast, allows professionals and business owners to identify cost-saving opportunities. With the ability to monitor expenses in real time, businesses can make informed decisions and take immediate action to cut unnecessary costs. By accurately tracking expenses over specific time periods, businesses gain insights into spending trends and patterns, enabling them to identify areas where expenses can be reduced or optimized.
This proactive approach not only helps businesses save money but also contributes to long-term financial stability and profitability. With the ability to identify cost-saving opportunities through efficient expense tracking and forecasting, businesses can stay competitive in today's dynamic market.
5. Stay Ahead with Customized Solutions and Support
5.1 Tailoring Power BI to Your Business Needs
Power BI consultants start with an empty dashboard and build tailored reports for your unique needs. By customizing the reports, they ensure that the insights provided align closely with your specific business goals and requirements. This empowers professionals and business owners to make informed decisions based on accurate and relevant data. With Power BI, you can ask the questions that matter most to your business and receive actionable insights in return. By tailoring Power BI to your needs, you gain a powerful tool that helps drive growth, efficiency, and success in your organization.
5.2 Leveraging the Experience of Power BI Consultants
Power BI consultants bring invaluable experience and expertise to the table, enabling you to fully leverage the power of this dynamic business intelligence tool. By partnering with these professionals, you can confidently focus on growing your business while they handle the intricacies of data analysis and visualization. These expert consultants will adeptly problem-solve any challenges that arise, ensuring smooth project management and efficient solution-finding. With their guidance, you can unlock the full potential of Power BI, empowering you to make data-driven decisions and drive your business forward.
Embrace the Power of Data with a Power BI Consultant
We recommend that businesses hire Power BI consultants. Microsoft Power BI consultants are the key to unlocking the power of data and running your business efficiently. With their expertise, they provide tailored solutions that enable you to make informed decisions, drive growth, and optimize operations. Don't miss out on harnessing the potential of data for your business success. Contact a Power BI consultant today and take your business to new heights.
Edward Pinela III, MBA, is the Founder and CEO of Lightray Solutions, a global service agency providing digital marketing, graphic design, and website development. He is a coach for coach topics like Power BI Consultants and Digital Marketing.
Questions on Power BI Consulting? What would you have added to this article? Share below in the comments — I'd love to hear them!